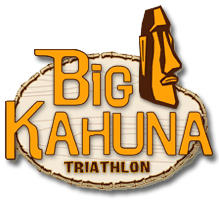 My original plan for this year was to re-race the
Orangeman Triathlon
- but something went awry with the Orangeman's planning and they ended up having to cancel the race. I was already in the midst of training for the race when I got the notice, and it took me less than a day to decide what to do about it.
I have been eyeing the
Big Kahuna Triathlon
for awhile now - I'd never been to Santa Cruz, and I thought it would be really cool to do a race up there, by Big Sur. It happened to be on the same day as Orangeman (before it got cancelled), so that made it really easy to transition to thinking about this new race.